Services
Offering therapy services for adolescents, adults, children in and around Downey, California
Session Format: Couple, Individual
Demographic Specialty: Men, Military/Veterans
Online Sessions Available: Online therapy is offered via a secure, HIPAA compliant video link.
Treatment Specialties: click here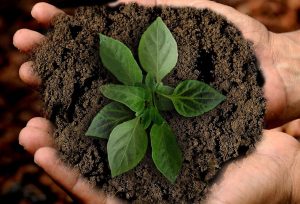 I work with a range of clients that present a variety of unique circumstances. However, there is a common thread: they are not reaching their full potential.
During our initial meeting we will discuss your specific areas of concern as well as assess if we are the right client/therapist fit. From here, we will be able to create your personalized treatment plan and discuss how it can best work into your day-to-day life.
"There is no cure for birth and death, save to enjoy the interval."

– George Santayana
Rates & Insurance
Booking an Appointment 
If you are considering engaging my services as your therapist, there are some I'd like you to know that may make  getting started easier.
I work in a group practice: Heredia Therapy Group. Feel free to call me if you'd like a quick consultation, but to book me for a therapy appointment, you'll need to call Heredia Therapy Group at (562) 821-1491. Leave a message on the answering machine; a case manager will respond within 24 hours. The case manager can access my schedule, set your appointment, and get the paperwork started.

If you are paying cash ($125 per session), the case manager will be able to set the appointment with you right away.
If you wish to pay with your Kaiser insurance, Kaiser requires that your treatment be pre-authorized. The case manager will take care of this for you, but make sure you let him or her know (a) that you're paying with Kaiser and (b) that you'd like to have me be your therapist.
Rates:
Session Fee: $125.
If you are covered under Kaiser, your services may be covered in full or in part by your health insurance or employee benefit plan. If not, the cash rate ($125/session) will apply.
I provide services at no charge to veterans, active duty service members, and their immediate families on a space available basis through Give an Hour. 
Insurance:
Kaiser or Cash, thanks in advance.
---
Please note the cancellation policy. If you do not show up for your scheduled therapy appointment, and you have not notified us at least 24 hours in advance, you will be required to pay the full cost of the session.